Trading Depot Add Drayton "Wiser" To Their Brands Portfolio.
Your new best friend:
With Wiser, you are always in control. Whether your train's delayed, you're working late, or have been whisked off for a weekend away, with the handy app you can adapt your heating to suit your lifestyle.
The Wiser app means ultimate comfort is only ever a tap away. Turn it up, turn it down, turn it off or set it to away – you are in control. Save energy when you need to and stay warm when you want to. Find out more about the Wiser app.
How It Works:
Wiser is made up of three key parts; room thermostat, radiator thermostat, and the app. These are all linked by the brains of the operation – the Heat Hub. You'll only ever need one of these and it comes with whichever system you choose so don't worry about that.
You can build your system as you go and tailor it to your personal needs!
Wiser is also compatible with amazon Alexa so the product can be controlled by your voice.
Having trouble deciding what system you require, Click Here to go to Draytons products selector.
Easier with Wiser
Controlling your home heating couldn't be easier with the Wiser app. Put it in your pocket and stay in control wherever you are, whenever you like.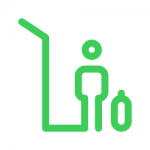 Away Mode
Whisked away for a weekend? Use the away mode and make sure you don't waste a penny.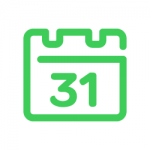 Schedule changes
Plans changed? Tweak the schedule from anywhere in the world.

Multi-zone control
Last minute guests? Heat the spare room up before you get home.