Top Tips for
Remodelling Your Kitchen
This Spring
Spring is the perfect time to get some remodelling work done on your kitchen. You may want to make some minor changes, or you may want to completely change its appearance.

Whatever you've got in mind, here are some ideas that you could use to remodel your kitchen now that the weather is starting to warm up.
Knock Down a Wall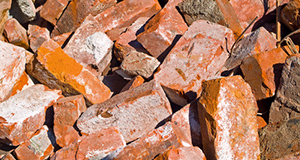 Knocking down a wall is a big job, but it can open up your kitchen and provide you with much more space. Kitchens that join onto living rooms are very popular, so this is worth considering if you might sell the property in the near future. Obviously you will need a specialist to check that the wall is safe to knock down, and then you can create a larger, brighter and more open space.
Install a Breakfast Bar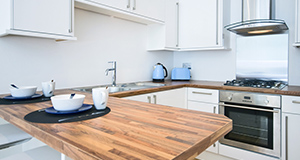 Breakfast bars are very popular, and they will change the look and feel of your kitchen instantly. Choose a high-quality countertop material like natural stone that will also be easy to maintain.
Introduce Some Tech
The kitchen is the perfect place to ntroduce some technology. People spend lots of time in the kitchen, and it is just as much a place to socialise as it is to eat. Make sure you have lots to electricity sockets so people can charge their devices, and consider introducing some smart home appliances like a smart fridge. You could also add a flat-screen TV, a tablet docking station and a music system.
Add Stylish Lighting
Lighting is an important element in the kitchen. You can use accent lighting to draw the attention to various features of the room, or use it to illuminate work areas. A large centrepiece light above the kitchen table will also look great, and some sconce lighting that directs the light upwards can look stunning.
Hide Appliances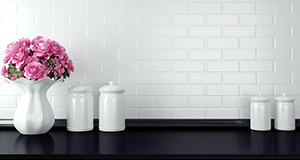 Appliance concealment is an excellent way to achieve a more minimalistic look. Keeping your appliances hidden behind doors ill save space and increase functionality, and it's a great way to get rid of clutter.
Work on the Cabinetry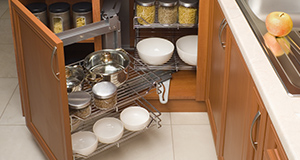 The cabinetry will make a big difference to your kitchen, and it is a relatively affordable way to make a large change if you don't want to undergo any more serious remodelling. Choose an on-trend option like maple, or choose your own colour scheme with painted cabinets. Light or dark options are both fine, and the choice is
yours. Floating units can be a stylish option, and touch-latch doors are also popular.
Refresh Your Countertops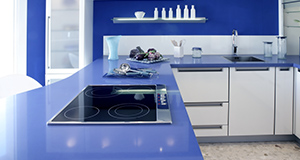 Like the cabinets, the countertops make a big difference to your kitchen. There are so many options to choose from, and custom touches also work well. Recycled materials are a great option, or you can stick to more traditional natural stone or marble.
CREATE THE
PERFECT KITCHEN
Sometimes remodelling your kitchen does not involve much work, but it is up to you how much time and effort you want to put into it, as well as the budget you have to spend. As well as the top tips above, you may also want to consider underfloor heating or central heating radiators, and make sure you have all the required plumbing supplies if you're going to be upgrading any of the kitchen's pipe fittings. Keep these tips in mind so that you can improve the look and feel of your itchen this spring to improve its appearance and delight your visitors.